Fabricated & Specialty Belts
For our customers who require custom modifications

Perforated Belts
Belts can be perforated with round or odd-shaped holes to allow for holding or carrying specific products as well as for vacuum conveying applications.
Ground Surfaces
Frequently, tight tolerances or custom configurations can be attained through grinding techniques:
Edges can be ground for tight tolerances.
Belt backings can be ground to tight overall thickness tolerances.
Teeth or grooves can be removed and ground on the back side of the belt in cross direction.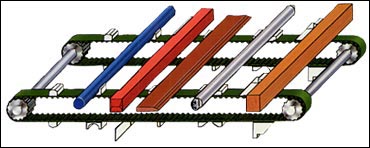 Precise Synchronization For Conveying Systems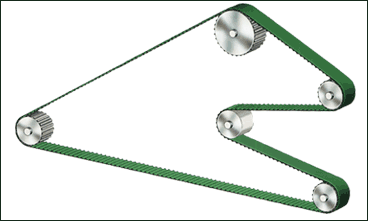 Synchronized Drive System
Profiles
Molded profiles perform a wide variety of functions such as carriers, pushers and actuators